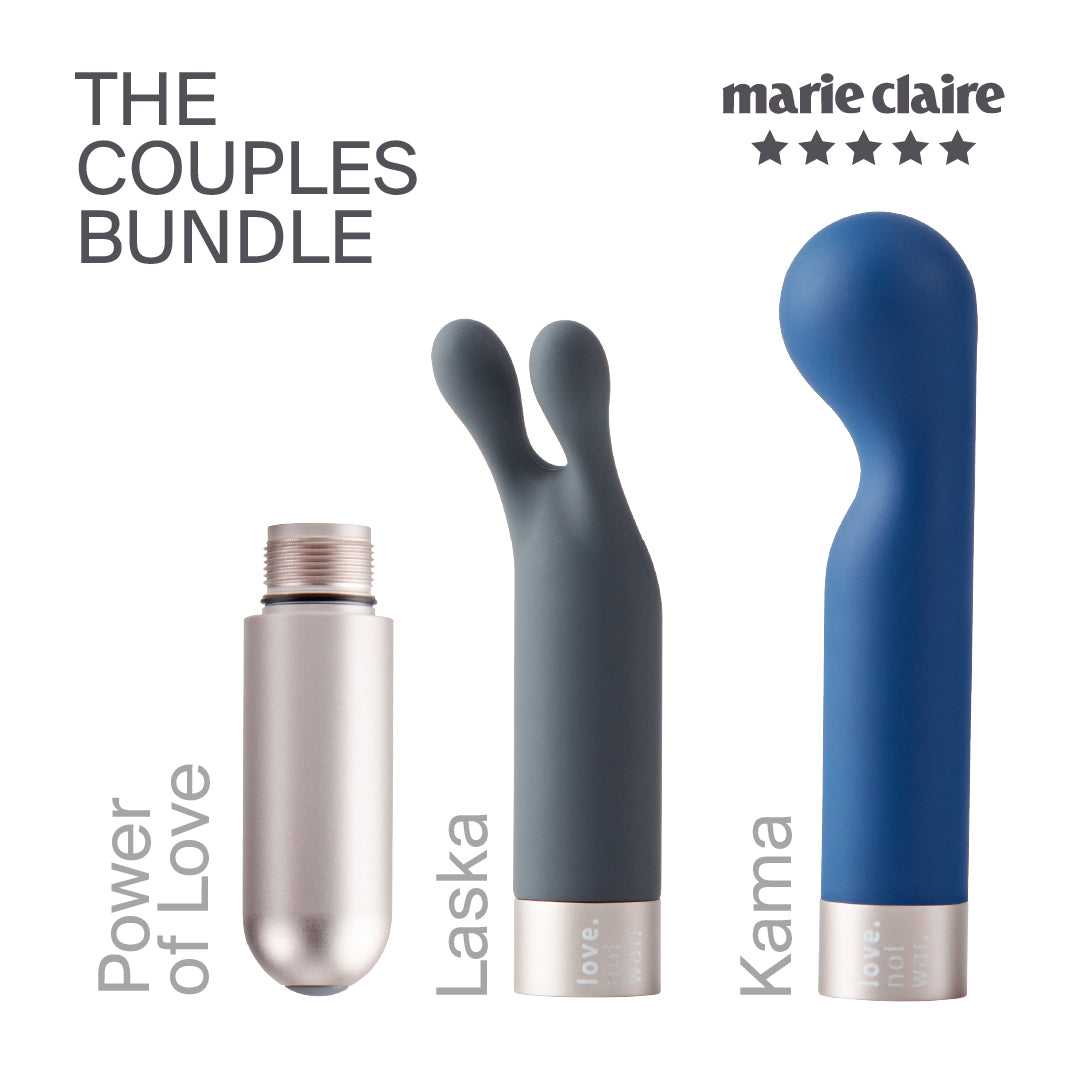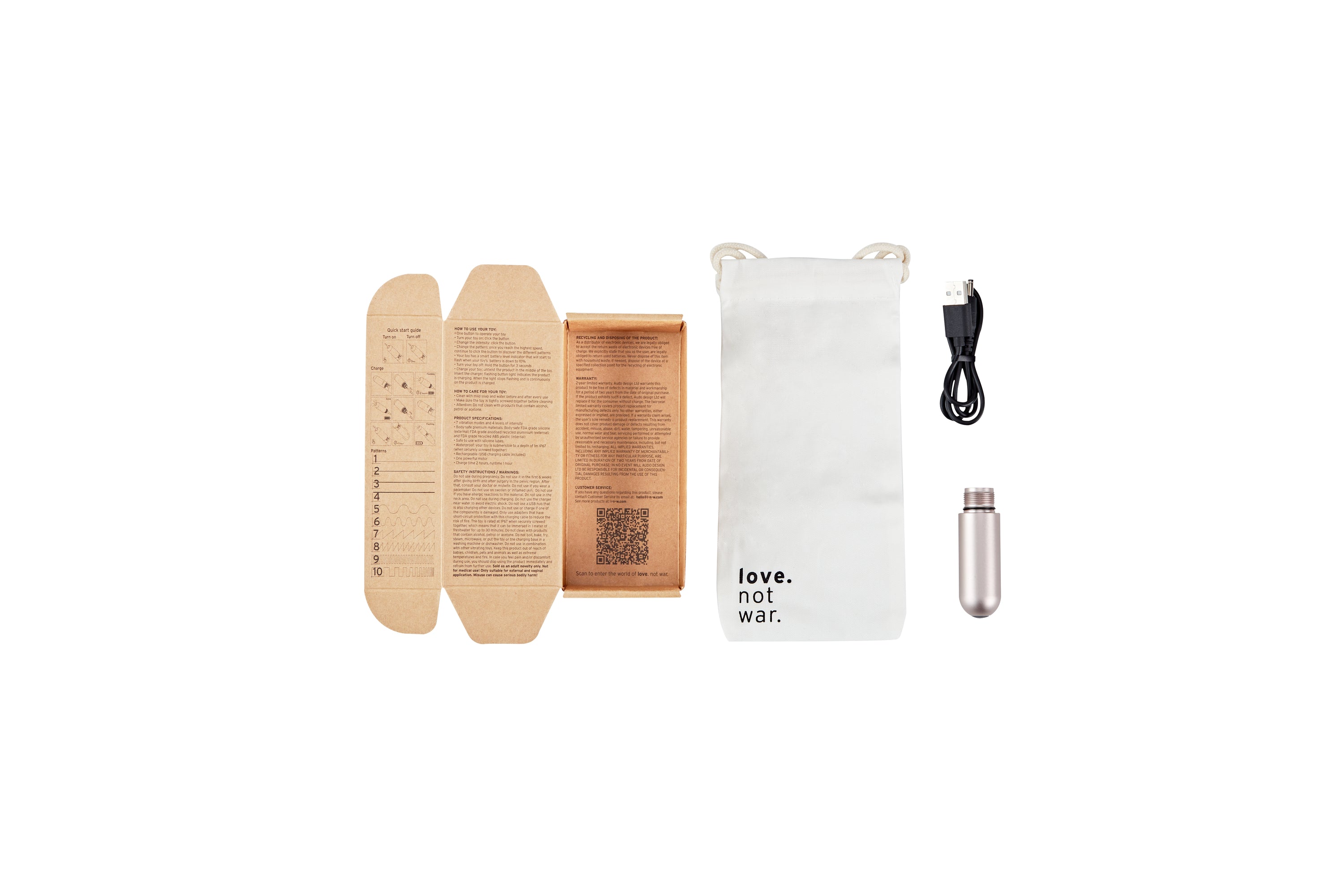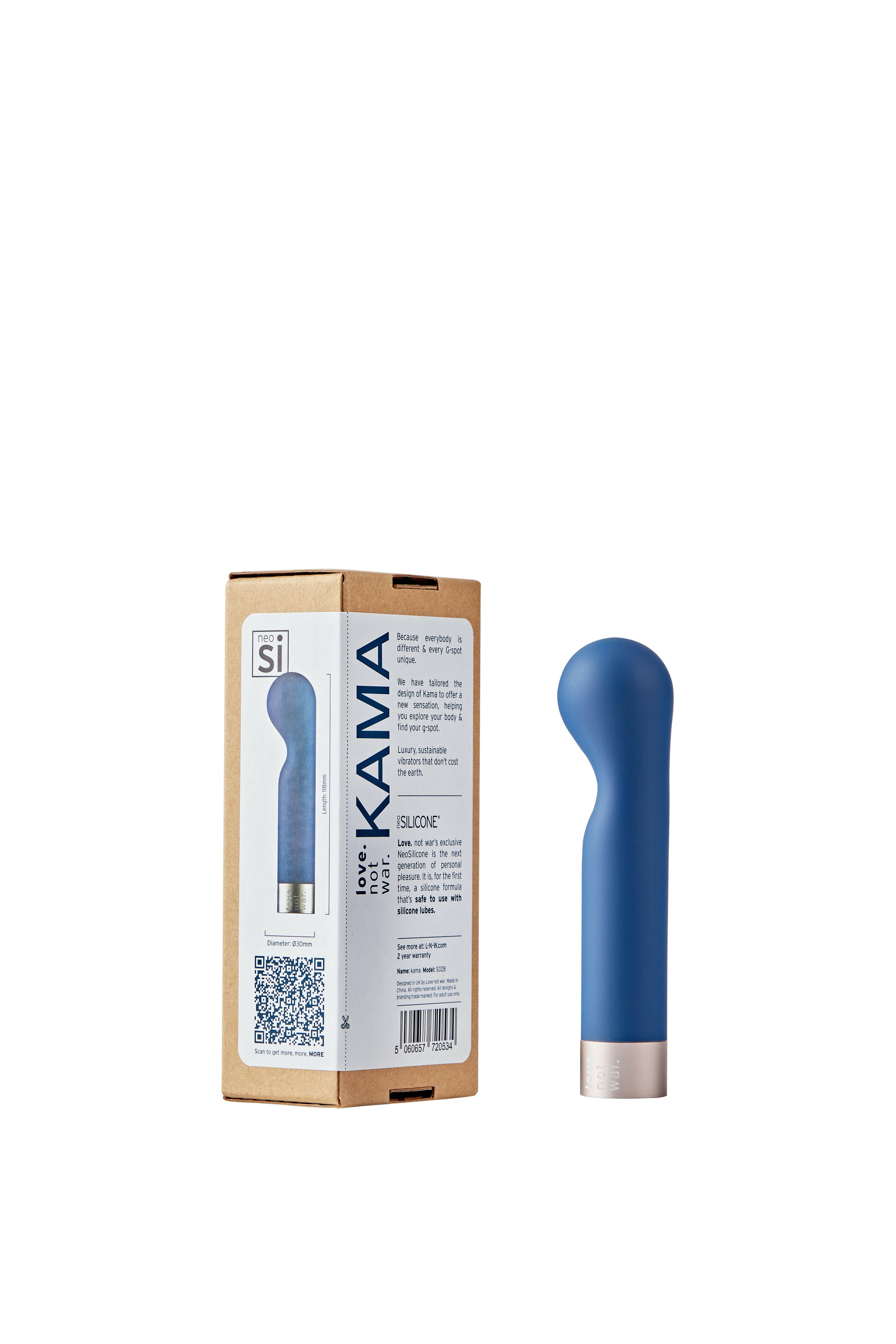 Couples Bundle - Laska and Kama Rabbit and G-spot Vibrator for Quiet Award-Winning Couples Play
Now With NeoSilicone™, the world's first silicone compound that's safe to use with superior silicone lubricants. Don't slip
Perfect for those who want to spice up their sex life and try something new. Don't worry though! We have a blog explaining how to introduce toys to your partner.
First in this bundle we have LASKA, because throwing out the rule book is fun. This twist on the infamous rabbit and classic bullet is for you. It packs all the punch of a larger toy and is perfectly shaped to massage your clit, or hit your g-spot and its smooth silky silicone feels great against nipples.
The KAMA Head* has a tailored and angled design to provide an intense sensation on the G-spot but also ensures its surface is great for clit stimulation too, helping you explore your partner's body.
*Each head is interchangeable, and can be used with the love. not war. Power of Love Battery Base, included in this bundle.
Couples Bundle - Laska and Kama Rabbit and G-spot Vibrator for Quiet Award-Winning Couples Play
Shipping
Conscientious shipping
At love. not war. we make it a priority for our shipping process to match our products, in that it is as 'green' as possible.  Everything from our shipping partners to our packaging is taken into consideration.
Fast & Discreet Shipping
Once your order has been shipped you should receive it within 5 working days. 
Shipping prices will depend on your location:
UK -  Free shipping
USA -  Free shipping
Rest of world - £20
You may also care to know that all love. not war. products are delivered in completely discreet packaging with no clues as to what is inside the package.
Get in touch
We currently ship to the UK, Europe and the USA. However, it is important to note that we are always adding more markets to our shipment list, so if you are currently living outside of these areas, please feel free to get in touch with us at hello@l-n-w.com and we will see what is possible. 
Good to you, your body and the earth
Using only sustainable and body-safe materials, right down to the soy ink on our packaging, we have created a range of eco-friendly sex toys that make no compromises when it comes to your pleasure or the planet.
Made from locally sourced sustainable materials, in our custom-built green-energy powered factory, our sex toys are both safe for your body and the environment.
No compromise between pleasure or the planet
We have been nominated for several top industry awards including 'Progressive Sex Toy Company', 'New Pleasure Company of the Year',  'Luxury Pleasure Product: Gra' and also for a Green Product Award. And we are currently a finalist in the iF Design Awards.
Our products are not only eco-friendly but are also high-quality products that are built to last. We are the world's leading eco-friendly vibrator brand for a reason.